WHO WE ARE
Founded in 2016, Mohegan Capital, LLC is a real estate investment firm that acquires industrial properties in six fast-growing markets: Denver, Dallas, Houston, Oklahoma City, Philadelphia and Ft. Lauderdale.
Mohegan Capital LLC has more than $60 million in assets under management.
The firm has recently acquired $30 million in assets this year.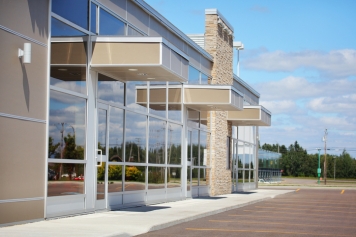 Mohegan Capital takes a value-based approach to real estate investing to generate attractive returns to investors on both an absolute and risk-adjusted basis.
Founded in 2016 by Abbas Rajabi and Ken Boggs and in collaboration with its board, Mohegan Capital is positioned to leverage the unique qualifications and experience of its principals and advisors to deliver superior performance in acquisition due diligence, real estate asset management and strategic dispositions.
Our management team engages existing relationships and scours markets with strong fundamentals to identify mispriced properties, which, for a variety of reasons, can be acquired at a discount to their replacement cost.
Post acquisition, the team draws upon decades of investing and development experience to improve the properties through vacancy lease-ups, renovations, repairs and identifying the highest and best use.
We believe following this strategy allows us to deliver strong returns through a combination of income and capital appreciation.